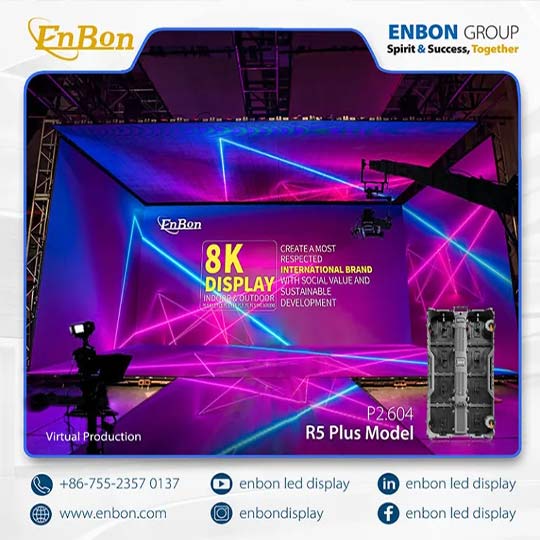 Indoor fixed LED displays can be seen at various commercial buildings and indoor events. These screens are usually medium to large and specially built for indoor applications. A high-quality indoor LED display screen produces sharp and defined visuals ideal for displaying advertisements and instructions.

The versatile nature of these indoor displays makes them perfect for use in most major industries.

Even though fixed LED displays come in different shapes and sizes, they are mostly based on the same technology. Depending upon the manufacturer, there may be slight differences between displays. However, if you get an indoor fixed display from a company that follows industry standards, you can always count on its durability.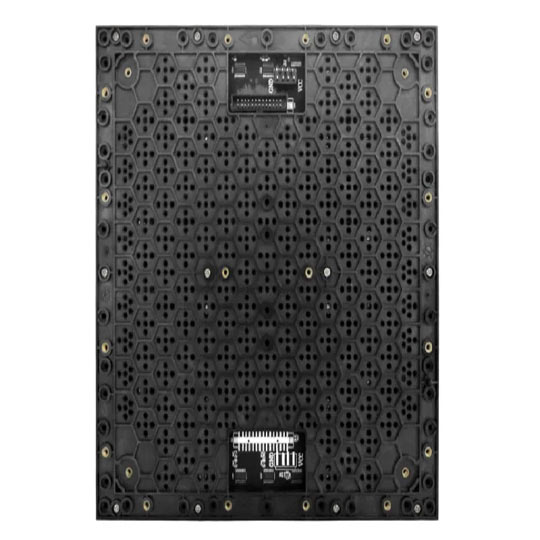 Many businesses that want to install indoor LED screen displays in their building wonder what benefits it offers. The two major benefits of buying fixed indoor LED displays are their versatility and durability. This article will list down all the major benefits of these indoor displays, so read on.

What exactly is an indoor fixed LED display?

Before we can list the benefits of a fixed LED display, it is important to understand it better. When it comes to LED display screens, they are either designed to be used indoors or outdoors. So while the purpose of both types of LEDs is to display images, videos, graphics, or even texts, there are some obvious differences between the two.

Examples of fixed indoor LED screens include those in supermarkets, banks, or conference rooms. The primary purpose of the indoor LED screen is to display promotions, advertisements, or information to visitors in an indoor setting. Due to space limitations, a fixed indoor LED is usually smaller than an outdoor display. Normally an indoor screen can be between 1 square meter to 10 square meters. However, custom display manufacturers like EnBon can create custom displays based on your size requirements.

The indoor variety of LED screens doesn't have to be as bright as an outdoor version. That is because there isn't very high-intensity light in indoor environments, so most indoor screens have lower brightness. However, they can still produce sharp, high-definition video and still images.

Benefits of installing fixed LED display for your business

Now that you know what a fixed LED screen is, you can better understand how it can benefit your business. Without further ado, here are some key advantages of using indoor LED screens:

Easy installation: One of the major benefits of fixed indoor LED display screens is that they are easy to install. Most companies, such as EnBon, provide complete installation of indoor LED panels. As long as you have a durable structure for mounting the fixed LED screen, the manufacturer handles the installation process completely.

If you have the right team of experts, assembling, mounting, and wiring the LEDs can be done quickly and easily.

Can display a wide range of content: Once an LED display is installed in your facility, you can display a wide range of content. Modern indoor displays can even be connected directly to the internet to show real-time information to viewers.



Moreover, you can easily switch the content you want to display on your LED screen within seconds. So the ability to show various types of information is a major benefit of installing fixed LED displays in your building.



Maintaining the indoor LED display is simple: An indoor fixed LED display requires very little care and maintenance to run properly. However, when they do need maintenance, the process is simple. Similar to the installation of these indoor screens, maintenance is also covered by most reputed LED display manufacturers as a part of their after-sales services.



EnBon is one of the few LED screen makers offering lifetime maintenance support for each LED screen display. So if you buy displays from a manufacturer, ensure they offer free maintenance on all their products.



There are no gaps in indoor LED displays: An indoor LED screen is going to be close to the viewer's eyes, and therefore, any gaps at connection points can negatively impact the viewing experience. Modern LED panels can be connected seamlessly to create larger displays without any visible gaps.



So no matter what your size requirements are for an indoor LED screen, you can join panels to fulfill your needs without getting any visible gaps in between. As long as your fixed indoor display is installed by experts, you can rest assured that it will work as a single HD display.



Indoor fixed displays complement the space: Gone are the days when indoor displays used to be messy and took up a lot of space. Modern indoor fixed displays blend in with the overall aesthetic of your interior because they are thin and can be mounted on various surfaces. Installing indoor displays in your building without affecting their visual appeal is possible thanks to the ultra-thin and lightweight design of modern LED screens.



They don't take up much space and can be mounted on walls, cabinets, platforms, and other indoor structures. So you can install even the largest indoor LED display without affecting the structure or aesthetic of your space.

Cost minimization: Normally, you would have to display flyers, banners, and large signs that need to be replaced constantly and cost a lot of money to print. Indoor LED displays, however, are a one-time investment that can save you the cost of ongoing advertisement and displaying information.

Not to mention that LED screen display is highly energy efficient and doesn't require much power to operate. So cost savings are a major benefit of installing indoor display screens.

Conclusion

Investing in indoor LED displays is the smartest decision you can make if you run any business involving a physical building or office. Customers can get all the information they need through these LED displays as soon as they enter the building. Not to mention these indoor displays can promote your brand image.

Now that you know all the major benefits of fixed LED displays for your business, you can tell how important they are for your business's growth.