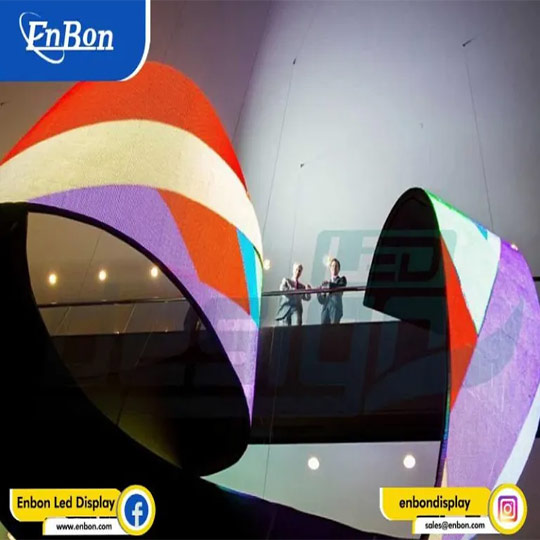 LED display screens quickly became a standard medium for advertising and other business information. Many Professional LED display screen manufacturers in 2023 offer a wide range of LED display screens. Chinese LED display manufacturers are among the top suppliers of LED display screens.

Despite being based in China, Chinese LED companies supply their products across the globe. Not to mention they have established sales centers in all major countries of the world.

If you are searching for a high-quality LED display screen manufacturer, you are at the right place. This article will list the tips for choosing screen manufacturers and help you pick one that best suits your needs.

Things to consider when choosing an LED Display Screen Manufacturer

Now that you know about the best LED display companies of 2023, you are probably wondering how to pick one among the available options. You can consider certain criteria when selecting an LED display screen supplier. Without further ado, here are some things to consider when choosing an indoor or outdoor LED display maker: Manufacturers should fulfil safety standards: Every legitimate industry worldwide has certain safety standards that each company should achieve. When choosing an LED company, you must ensure it meets the CCC, FCC, CE, IAF, ROHS, and other international standards.

LED display panels that fulfil these criteria are less prone to technical failure and are likely to be built to high-quality standards.

Should have a strong R&D to fuel innovation: A company that focuses its efforts on R&D will have an innovative approach toward LED screens. A strong R&D initiative indicates that the manufacturer strives to improve their products, and you can expect only the latest and cutting-edge displays from them.

Extensive experience in LED manufacturing: Another key factor to consider when picking an LED manufacturer is their experience in the industry. Usually, companies with more than ten years of experience producing LED displays are deemed reliable.

When working with an experienced LED screen supplier, you can expect excellent quality and timely deliveries.

Customized display options: Most LED makers have a standard product line; however, not every company offers customized display options. If you have specific requirements for your LED display, you need a company that provides customized solutions.

So by choosing a display company that offers customized displays, you can make sure they can fulfill your need for any custom display in case you need it at some point.

After-sale support: LED display screens work based on complex mechanisms and hardware. Unless the manufacturer you are working with has great after-sale support, you won't be able to get the most out of it.

An ideal LED company will handle everything from screen installation to ongoing maintenance. Some companies offer free product maintenance as well throughout the lifespan of the display.

So after-sale support is something you should never compromise on when choosing an LED supplier.

Cost of the product: LED display systems are not cheap as they involve designing, shipping, installing, and testing the product.

However, there are manufacturers that charge less than the competitors without compromising on quality.

So if you are choosing an LED display provider, you should compare the prices of each option and select the one that provides the best quality at the lowest price.

Once you have set a budget that you want to spend on your LED screen project, you can start comparing the best options within your price range.

Quality of their products: Finally, the most important factor that you should consider when choosing an LED display provider is the quality of their products. Modern LED displays can provide high clarity and support high resolution. A reputed LED screen provider can manufacture high-resolution displays that can support up to 4k resolution.

So before you decide on a display screen company, make sure to test their products to see if the LED supports your desired resolution. In addition, you should make sure that the image quality of their product meets your expectations.

Availability of the right type of displays: An often overlooked factor when choosing an LED display provider is making sure the company offers the type of display you are looking for. For example, you may be looking for LED displays for indoor or outdoor usage, and both types of displays are different from one another.

So it is important to go through the range of products offered by an LED company to ensure that they have the type of displays you are looking for. Most reputed LED companies offer a wide range of products to cover various usage applications.

Top LED display manufacturer in China

EnBon has been making LED screens since 2012, specializing in indoor and outdoor displays. Their engineers and R&D departments are their key strengths which allow them to produce exclusive LED technologies.

This manufacturer produces standardized LED screens but can also provide custom displays to meet your needs. Their state-of-the-art, fully automated production stations allow them to maintain high manufacturing standards.

They have established sales centers in China, South Korea, India, and Qatar and export to more than 80 countries of the world. EnBon also offers a wholesale pricing model for clients that need LED screens in bulk. This manufacturer is for you if you want an all-in-one LED display solution with free lifelong maintenance coverage.

When you buy from this manufacturer you can rest assured that you are working with the top outdoor led display screen companies in China. They have supplied products for many major projects within China and around the globe. Their products are known for being well-researched and durable.

EnBon has the ability to complete large orders thanks to its large manufacturing facility located in China.

Conclusion

Choosing an LED display company can seem like a daunting task at first. However, now that you know about the best options to choose from, you can easily pick the company that suits your needs.

We have also listed some criteria that will help you pick the best manufacturer that will meet and exceed your expectations.